When making the decision on which university to study, you will find exploring schools in Africa voluminous added to the possible diverse cultures, tourism and overall academic experience which might sometime come across as too much to go through on your own.
In the article we look at 10 schools and their sports endeavors in 10 countries in the vast continent of Africa
This is not a ranking post but information on what we have decided as great mentions as they feature in several university ranking posts.
UNIVERSITY OF CAPE TOWN – SOUTH AFRICA
South Africa's Oldest University, located in the Western Cape province, University of Cape town is located on the slopes of Table Mountains Devil Peak which offers an amazing scenic view. UCT is public research university found in 1928.
UCT ranks as the best university according QS World University Rankings, and several other ranking sites. It is the only African University in the Global University Leaders Forum (GULF) which is made up of 26 universities in the world. Its Commerce, Law and Medicine Faculties are its pride and joy.
The upper campus which is its main teaching campus is located on the Rhodes Estate on the slopes of Devils Peak, housing Faculties of Science, Engineering, Commerce, and Humanities. It also has Smut and Fuller resident halls. Upper Campus is also house to the University main Library, the Chancellors Library which holds 1.3 million volume collection from the university.
The Middle and Lower Campuses are separated by the University sports field these campuses are spread across Rondebosch, Rose bank and Mowbray suburbs.
It's Fine arts and Drama department are located on the Hiddingh Campus Inn Central Cape town. UCT's Graduate School of business is located on the Breakwater Lodge Campus at the Victoria & Alfred Waterfront.
If you are a theatre buff, then you will find the Baxter Theatre Centre a plus, it is located on the Lower campus which is the second largest performing arts complex in Cape town. There 19 students' residents Hall offering both singer-gender housing, mixed housing, accommodation should not be a problem.
Some of UCT's notable alumni include J.M Coetzee, twice awarded Booker Prize and awarded the 2003 Nobel Prize in Literature. Chemist and biologist Aaron Klug awarded the Nobel prize in Chemistry in 1982.
UCT AND SPORTS
There is huge sporting opportunity at UCT which has 40 sports clubs, including athletics, rugby, netball, soccer, archery or yachting they have something for you.
You can be eligible for UCT sports scholarship if you have represented your country in any sport at a national schools or age-group level.
THE AMERICAN UNIVERSITY IN CAIRO
Called Egypt's Global University AUC is an independent research university in Cairo, Egypt. Established in 1919 in Cairo. This is a multicultural school with an American-style learning program with over 50 countries represented in the student body.
The main Campus is in New Cairo and the Old Campus in Tahrir square. It has an undergraduate, graduate and professional levels English taught programs.
AUC is in Tahrir Square developed around the Khairy Pasha Palace which inspired the architectural style around the school with a total of five buildings in downtown Cairo.
AUC New Cairo campus provides advance research facilities with amazing architectural expression of traditional, meets liberal arts design.
AUC offers 37 Bachelor's degrees, 44 Master's degrees, and 2 doctoral degree programs.
AUC and Sports
AUC has a well-equipped sports center which includes the Central Court, football and track stadium, Gym, Outdoor Basketball, swimming, Tennis complex, and a general training field.
These facilities have established instructors.
UNIVERSITY OF NAIROBI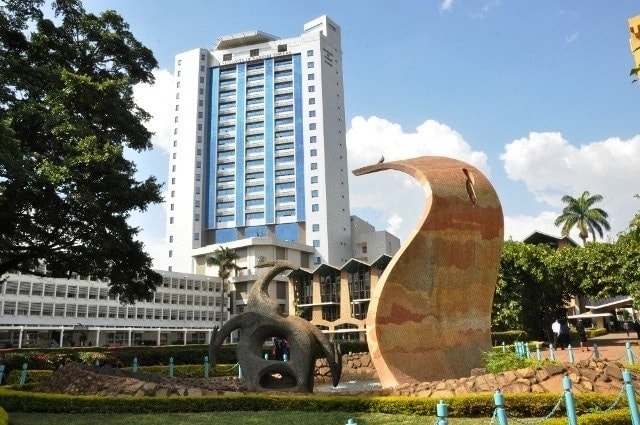 One of the largest universities in Kenya, The University of Nairobi (UoN)[1] is a collegiate research university based in Nairobi. Established in 1956 as Royal Technical College it became an independent university in 1970 following the split of the University of East Africa into three independent universities: Makerere University in Uganda, the University of Dar es Salaam in Tanzania, and the University of Nairobi in Kenya.
The university underwent a major restructuring in 1983, resulting in a decentralisation of the administration, by the creation of six colleges headed by principals.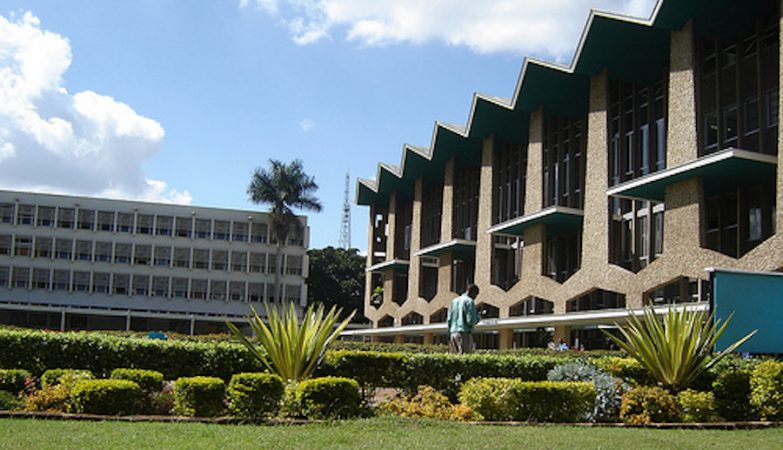 The six colleges are: College of Architecture and Engineering, College of Health Sciences, College of Biological and Physical Sciences, College of Humanities and Social Sciences, College of Agriculture and Veterinary Sciences and College of Education and External Studies.
UON and SPORTS
The University of Nairobi has a well-equipped Sports and Games Department, which is the oldest and the largest in Kenya. The department dates back to the days of the Royal College of East Africa with 215 students in1956 (if you are into the history of things). It then offered the traditional sports of netball, soccer and volleyball.
They have renowned tutors and coaches offering an array of sports interests such as rugby, basketball, handball, hockey, netball, tennis, athletics, swimming, table tennis, scrabble, and chess, swimming, cross country, taekwondo, karate, karate, cricket and tug of war.
UNIVERSITY OF GHANA
Founded in 1948, the University of Ghana is the oldest and largest of the thirteen Ghanaian national public universities. With a new inclination towards Technology based and vocational courses, the university of Ghana previous focused on Liberal arts, social sciences, law, agriculture and Medicine.
UG has 3 main campuses, Legon campus which is in the north-east of Accra. This campus houses the central administrative building and several resident halls. Korle-Bu Campus and Accra city Campus.
The University is one of Ghana's leading academic halls of excellence with alumni's like Walter Samuel Nkanu Onnoghen – Chief Justice of Nigeria (2017–present), Sophia Ophilia Adjeibea Adinyira – justice of the Supreme Court of Ghana (2006–2019), and Play write Ama Ataa Aidoo.
UG and SPORTS
The University of Ghana offers a sports courses in under-graduate and graduate level including a doctorate in sports.
UG has some of the best sports infrastructure among tertiary institutions in Ghana. UG has recently renovated some of its sporting facilities as it hosted the 2020 Ghana University Games (GUSA) in January 2020. A new Beach Volleyball and two multipurpose Tennis Courts and a Netball Court. The Basketball Courts were upgraded from concrete to a fiber surface.
The Handball and Volleyball Courts were renovated as well and fenced. The Athletic Oval was re-grassed for Baseball, Cricket, and Hockey games. The football fields namely Main Field, Ajax 1 and 2 were re-grassed over the two-year period of preparation for the Games.
MAKERERE UNIVERSITY
Uganda's largest and oldest institution of higher learning, Makerere University, first established as a technical school in 1922 in Kampala.
Makerere University is composed of nine colleges and one school offering programmes for about 36,000 undergraduates and 4,000 postgraduate with its campus as Urban in Kampala. Makerere has 11 halls of residence housing its many students.
Makerere University was alma mater to many post-independence African leaders, including Ugandan president Milton Obote and Tanzanian presidents Julius Nyerere and Benjamin Mkapa (if you like politics). Also known as the focal point for the literary activity that was central to African nationalist culture. Many prominent writers, including Nuruddin Farah, Ali Mazrui, David Rubadiri, Okello Oculi, Nobel Laureates V. S. Naipaul, and Peter Nazareth are said to have attended the university at one point.
MAKERERE UNIVERSITY AND SPORTS
Makerere have one of the leading Sports units in the African university school system. Home to the African University Sports federation and its General Secretary, The Department of Sports and Recreation offers sports skills services to the students through a comprehensive, dynamic and exciting Inter-Hall Sports Championships. They organize sports events and some of its main sports focus include; Football, Swimming, Rugby, Squash, Basket Ball, Table Tennis, etc. University Students are also involved in various National and International Sports Competitions including the East African University Games, East, Central, and Southern Africa University Games, All Africa University Games, and World University Games.
UNIVERSITY OF ZAMBIA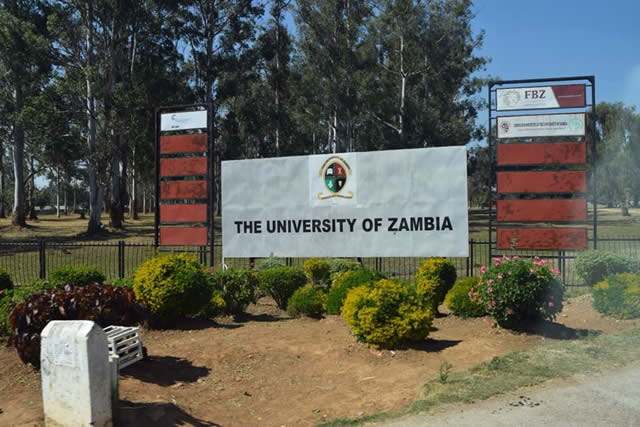 Nicknamed UNZA and Established in 1965, Zambia's largest and oldest learning institution University of Zambia is a public university located in Lusaka, Zambia.
The University of Zambia has over 157 undergraduate and postgraduate degree programme with its main campus, the Great East Road Campus, is along the Great East Road, about 7 km from the CBD. It also has the Ridgeway Campus also located within Lusaka City at the University Teaching Hospital; this campus houses students pursuing medical and pharmacological courses.
The University has accommodation for 3,294 students at the Main Campus and for 442 at the Ridgeway Campus.
Some of UNZA's notable alumni include Edgar Lungu, 6th President of the Republic of Zambia, Levy Mwanawasa, 3rd President of the Republic of Zambia, Inonge Wina, 13th Vice President of the Republic of Zambia etc.
UNZA and SPORTS
The University offers various facilities for sport, recreation and cultural activities. There are facilities for football, tennis, basketball, volleyball, netball and several other indoor sport activities.
The Sports and Recreation department is responsible for planning, development, management, governance, and coordination of sports and recreation and socio-cultural activities for the students in the University.
ADDIS ABABA UNIVERSITY (AAU) – Ethiopia
The university is the oldest school of higher education in Ethiopia, Addis Ababa University has hirteen campuses. Twelve of these are situated in Addis Ababa, and one is located in Bishoftu, about 45 kilometres (28 mi) away.
For our history buffs, mperor Haile Selassie I gave his Guenete Leul Palace to serve as the administration building and main campus (pretty cool right?).
AAU has 12 schools, 12 Research and teaching Institutes and 11 colleges.
Some of its notable alumni include Hailemariam Desalegn Boshe an Ethiopian politician who served as Prime Minister of Ethiopia from 2012 to 2018. Rupiah Bwezani Banda is a Zambian politician who was President of Zambia from 2008 to 2011 etc.
AAU is surrounded by various landmarks and site seeing places in the city of Addis Ababa like Abebe Bikila Stadium, Addis Ababa Zoo, AU Conference Center and Office Complex, Ethiopian Parliament Building Menelik Palace and National Palace.
AAU and SPORTS
AAU has a Department of Sport Science that supports different modules and courses on sports.
It's sports and recreation policy ensure participation and competitions in the school environment. The University facilitates and maintains recreational and sport arenas in all campuses fairly and equitably.
It hosts university-sponsored intramural and intercampus sports competitions once a year in all its campuses.
UNIVERSITY OF BOTSWANA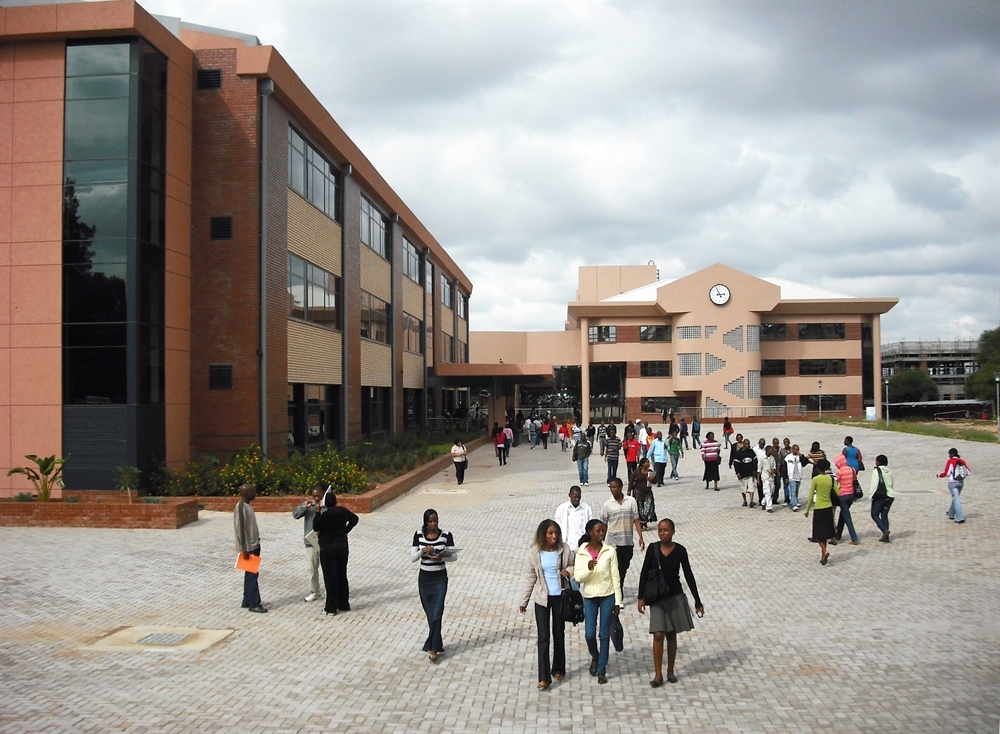 The University of Botswana, popularly known as UB, was established in 1982 as the first institution of higher education in Botswana. The university has three campuses: one in the capital city Gaborone, one in Francistown, and another in Maun. The university is divided into six faculties: Business, Education, Engineering, Humanities, Science and Social Sciences and the University of Botswana School of Medicine, a collaboration with the University of Melbourne in Australia.
Campus amenities, include an Olympic-sized swimming pool, an entertainment arena, and sports courts (basketball, tennis, handball, netball, volleyball). The university is adjacent to the National Stadium, which is available for university use.
Its houses five faculties and the school of medicine. Some of its notable alumni include Mokgweetsi Masisi Current President of the Republic of Botswana and Patricia McFadden – Swazi author, Professor of Sociology, and African radical feminist.
UB and SPORTS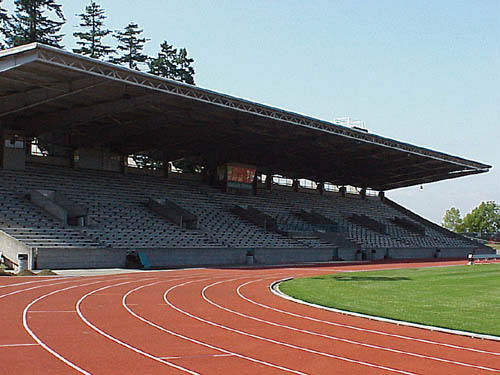 The University of Botswana hold great pride in its state of the art indoor and outdoor on-campus facilities are amongst the best in the region. Facilities include an 8000-seater stadium with an IAAF accredited track, a climate controlled 5000 seater multipurpose indoor sports arena with a modern digital real-time scoreboard, an Olympic size swimming pool, an entertainment arena which accommodates 1500 spectators and outdoor courts for tennis, volleyball, basketball, field hockey, and handball.
Programs and services range from class instruction in aquatics, aerobics, martial arts, strength training, cardio, human performance, rehabilitation, and cultural activities.
UNIVERSITY OF IBADAN
founded in 1948 as University College Ibadan, now University of Ibadan (UI) is a public research university in Ibadan, Nigeria. The University of Ibadan is made up of 92 academic departments organized into 17 faculties.
Among the notable structures in the university is the central Kenneth Dike Library, located just beside the Faculty of Arts. The library, which has a large capacity for students, it contains 700,000 volumes of information and over 1,250 sears for readers.
The University has educated many notable alumni, including a Nobel Laureate in Literature Wole Soyinka, winner of the 1986, Chinua Achebe, novelist, author of Things Fall Apart and eminent mathematicians etc.
UI and SPORTS
The University of Ibadan maintains a well-rounded of sporting and athletic activities on the campus under the overall supervision of the Director of Sports, experience Coaches and Honorary Coaches from among the academic and administrative staff.
UI owns various sports facilities include Athletics (Track and field), Badminton, Cricket, Handball, Hockey, Judo, Tennis, Soccer, Squash Racket, Table Tennis, Volleyball, Taekwondo and Chess.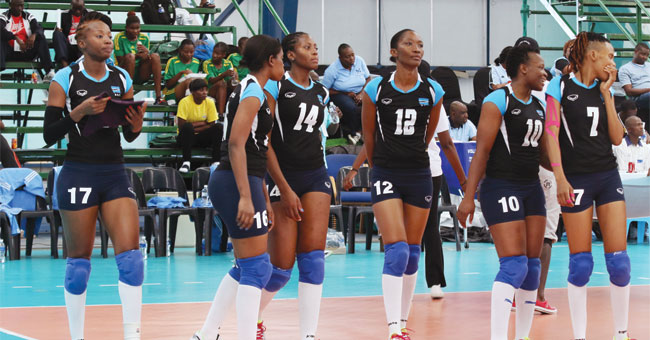 It is a member of the Nigerian Universities Games Association (NUGA), the West African Universities Games (WAUG), the Federation of African Universities Sports (FAUS) and the International University Sports Federation (FISU).
CADI AYYAD UNIVERSITY
One of the largest universities in Morocco Université Cadi Ayyad as it's known in French was was established in 1978 and operates 13 institutions in the Marrakesh-Safi region of Morocco in four main cities, including Kalaa of Sraghna, Essaouira and Safi in addition to Marrakesh.
It's proudest moments as a school? the University of Marrakesh discovered two major comets and one NEO, Under the Morocco Oukaimeden Sky Survey (MOSS) Project This resulted in the university gaining prestige by naming the asteroid 2007 NQ3 as Cadi Ayyad.
UCA and SPORTS
UCA has a strong affirmation for sports with its own Sports activities at the school organized within the framework of the University's Regional University Sports League. These leagues include Campus, the Royal Air School, etc. These activities are Regional, National and International. With sports activities ranging from Soccer, Basketball, Handball, Volleyball, Mini-football, Athletics, Cross country and Table tennis.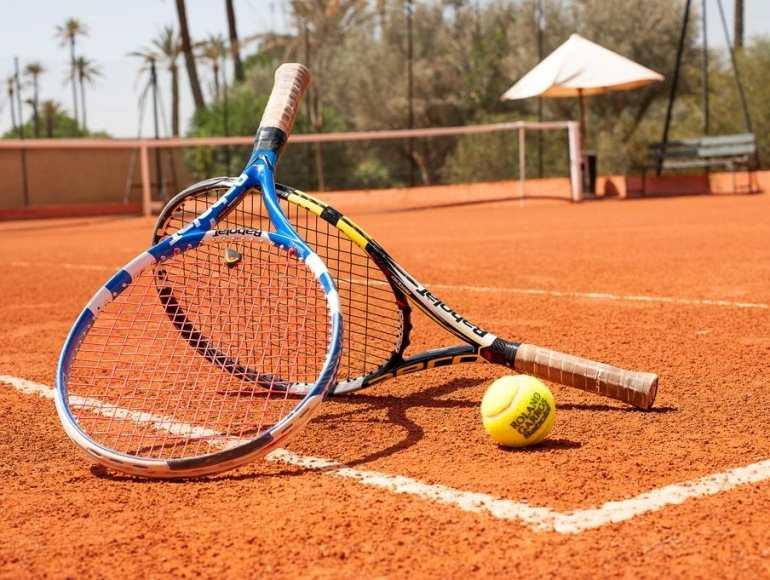 Its boasts of well-equipped sports facilities in Sports complex of the Cité Universitaire and ENSA Omnisport field. And has access to public owned sports facilities like Sidi Youssef Ben Ali Sports Complex, International cross-country course in Bab Jdid, Grassed area (non-regulatory) of the association of social works of the Ibno Tofail hospital, Grassed field (non-regulatory) of the Institut des Mines Omnisports ground of Sup. by Co. and EHEEC sports ground
It plays host to the African University Cross Country championships.